Details

Category: Organo Gold - Healthy-Coffee-Edition
Hits: 4480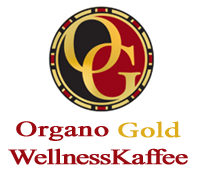 Organo Gold - The Healthier Coffee
We bring the treasures of the earth to the people of the earth.
(dietary supplement)
Gerold Jernej
Organo Gold - Wellness-Kaffee-Edition
Independent Distributor
Lorystrasse 7/14 | 1110 Vienna | Austria | Europe
Mobil:+43 (0)681/10627581
E-Mail: This email address is being protected from spambots. You need JavaScript enabled to view it.
Web: www.gerold.eu
Web: http://geroldjernej.myorganogold.com





Organo Gold is a canadian company based in Vancouver. The products are sold exclusively through a self-supplying network. Since September 2010, the products are now available in Austria. The delivery of products via the central warehouse in Rotterdam / Netherlands. High-quality Arabica coffee, cocoa and green tea which is blended with 100% organic reishi mushroom (Ganoderma).

All ingredients are well tolerated, prevent acidosis and increase performance. There are many other good properties of the Ganoderma vitalizing mushroom. This mushrooms is already known and used in TCM for over 4,000 years and is also called divine mushroom of long life in China. Simply search for Reishi Ganoderma at the Internet.

Organo Gold offers its excellent products to individuals and to business customers with a very good income opportunity. Find out at one of the numerous Organo Gold held information evenings or contact me directly by email or phone.
Wellness-Cafe/Chocolate/Green Tea:
- OG Gourmet Black
- OG Gourmet Mocha
- OG Gourmet Latte
- OG Gourmet Hot Chocolate
- Organic Green Tea
- Organic Red Tea

- OG Espresso Capsules - ZERO
- OG Espresso Capsules - UNO
- OG Espresso Capsules - DUE
- OG Espresso Capsules - TRE

Food supplements:
- Organic Ganoderma Lucidum (Vital Mushroom Capsules)
- Ganoderma Lucidum Mycelium (Vital Fungus Capsules)
- Organic Ganoderma Lucidum Spore powder (vital mushroom capsules)

Weight loss and muscle building products:
- OGXFENIX™ Creamy vanilla taste
- OGXFENIX™ Strong chocolate taste

Skin Care by Organo:
- Manuka Cream Cleanser
- Jojoba Anti Aging Serum
- Bee Venom Anti Aging Mask
- Retinol Anti Aging Moisturizer
Organo Gold is currently the fastest growing direct sales companies in the world. The company was founded in 2008 and since July 2013, Holton Buggs succedd with the direct sale of Organo Gold to the top and he is now the No. 1 among the top 100 earners in the direct business. Also worth mentioning among the first six of the top earners are already 4 distributor of Organo Gold!
- Organo Gold - TOP-MLM earner: download...
- Businessforhome.org - TOP 100 worldwide earner - Ranking: download...
- Join our Organo Gold family today: register now...
- Organo Gold - Info-Broschure (german): download...
- Pressetext - Einfach Bankhofer and Organo Gold Edition (german): download...
- www. Pressetext.at - Einfach Bankhofer und Organo Gold Edition (german): weblink...